Stromer's new flagship combines cutting-edge technology and high-end components to create a Speed Pedelec truly in a class of its own. Extremely low maintenance thanks to the Pinion and Gates carbon belt drive.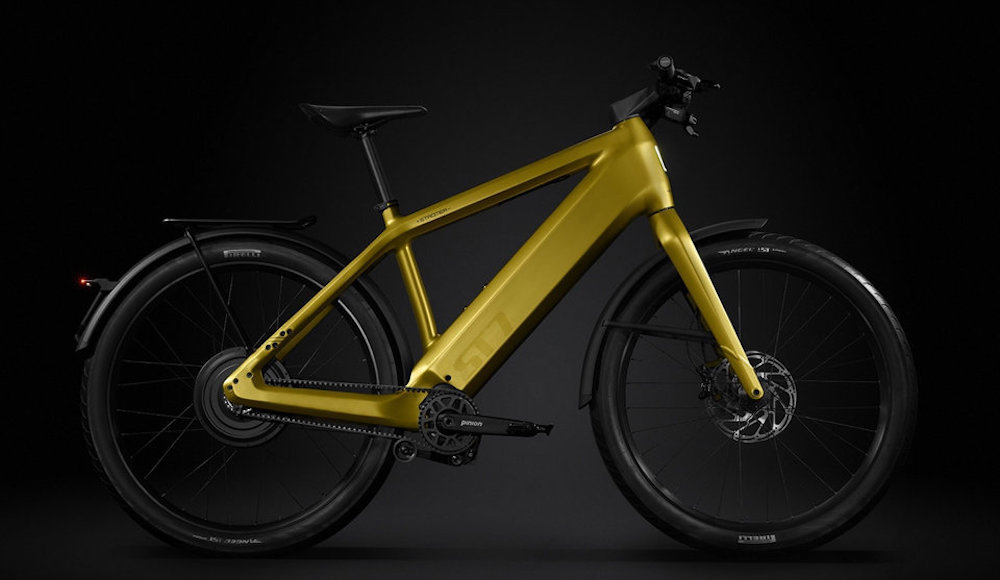 The Stromer ST7 is the first S-Pedalec on the market with the electronic shifting system Pinion Smart.ShiftC1.12i and Gates Carbon Belt drive. And is very low maintenance, thanks to Pinion and Gates Carbon Belt Drive.
The Stromer ST7 is the first speed pedelec globally, with Pinion's new Smart.Shift technology. Pinion Smart.Shift brings automotive driving dynamics to the E-bike. It combines the reliable and almost maintenance-free gearbox shifting technology with the advantages of pushbutton electric shifting.
Click here for further information
more information: stromerbike.com
---