The Quail, A Motorsports Gathering, will host more than 200 of the world's finest and rarest motorcars on Friday, August 19, 2022, at Quail Lodge & Golf Club in Carmel, California. The 19th annual event will feature celebratory classes honoring legendary automotive milestones and British motoring innovation, including "50th Anniversary of the BMW M Division," "All Things MINI" and "70 Years of Jaguar and Their Wins at Le Mans."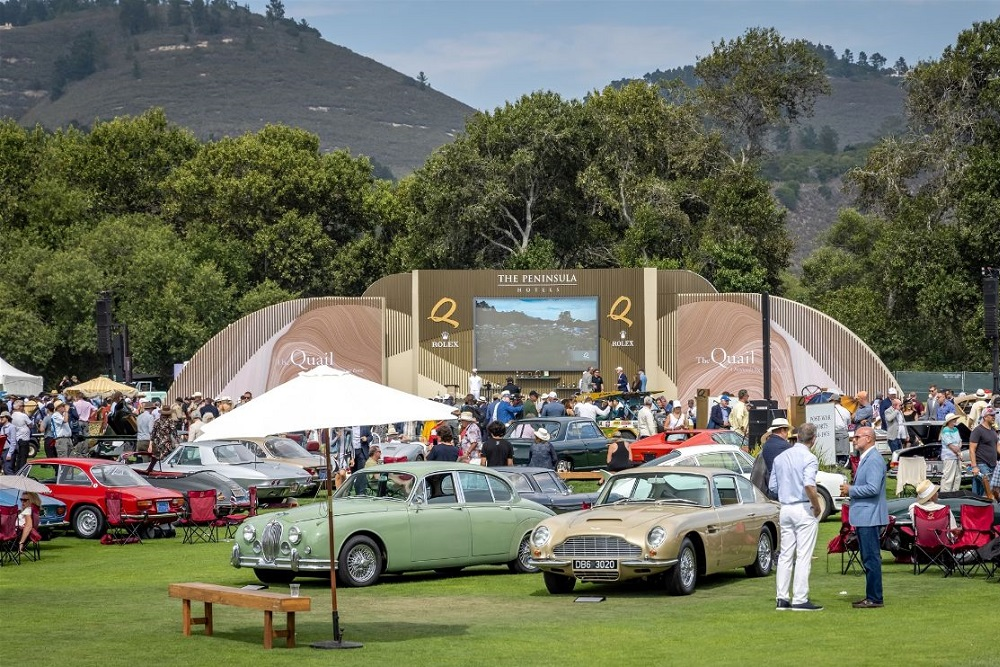 Additionally, the luxury-lifestyle event will host five themed gourmet culinary pavilions, signature cocktails and several displays and vehicle unveils from the world's most prominent automakers.
The "50th Anniversary of the BMW M Division" class will showcase the best examples of BMW M race and street automobiles. "All Things MINI" will celebrate the heritage and evolution of the much loved 'Mini Cooper' created by famous race car builder John Cooper and will feature many variants of the brand's most important vehicles.
In honor of the British automotive manufacturer's success at the legendary Circuit de la Sarthe in France, "70 Years of Jaguar and Their Wins at Le Mans" will celebrate the marque's seven wins at the most challenging race in the world. The display will look back to Jaguar's first win in 1951 with its iconic Jaguar C-Type Roadster and many other great triumphs in Jaguar racing.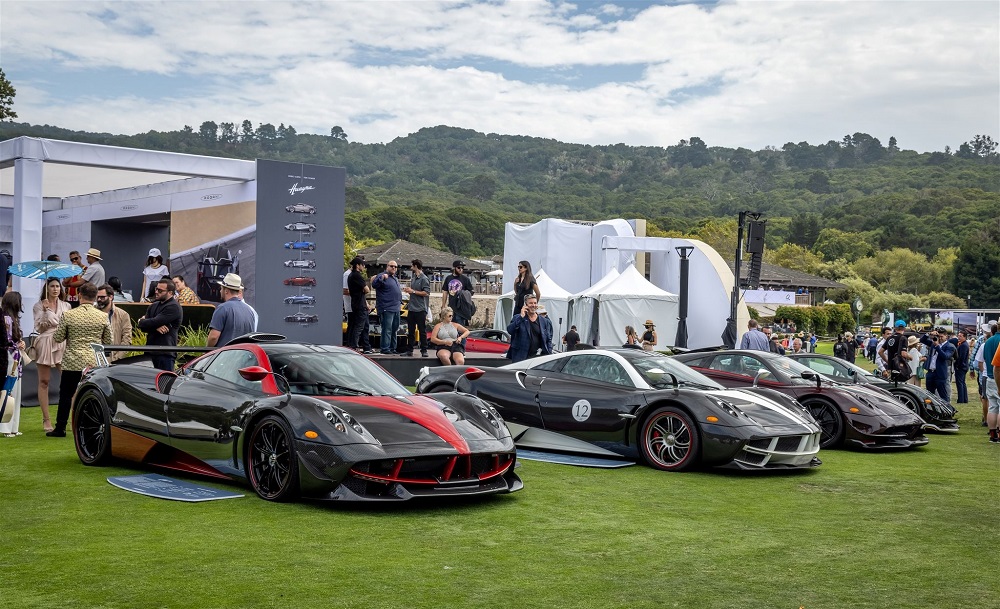 In addition to the variety of collector vehicles, The Quail, A Motorsports Gathering is proud to announce that the following brands have confirmed participation as top sponsors: Rolex, Bonhams, Rolls-Royce, Porsche, Acura, Flexjet, Bentley Motors, Cadillac, O'Gara Coach Beverly Hills, Koenigsegg, Audi, Lamborghini, Maserati, Bugatti, Pagani, Gunther Werks, Lexus, Singer Vehicle Design, Hennessey Performance, McLaren, Czinger Vehicles, Rimac Automobili and Gordon Murray Automotive.
Keeping with tradition, featured classes will complement the familiar roster of pre- and post-war classes lining the prestigious greens of Quail Lodge & Golf Club, including "Pre-War Sports and Racing Cars," "The Great Ferraris," "Post-War Sports Cars 1961-1975," "Post-War Racing Cars," "Custom Coachwork," "The Evolution of the Supercar," "Sports and Racing Motorcycles" and "Post-War Sports Cars 1945-1960."
"Over its 18 years of celebrations, The Quail, A Motorsports Gathering has become one of the most esteemed automotive events in the world with a truly one-of-a-kind atmosphere," said Kai Lermen, General Manager of Quail Lodge & Golf Club. "The Peninsula Signature Events team is thrilled to welcome back collectors and enthusiasts from all over the world to experience one of the most impressive lineups to date."
Guests can expect an elegant outdoor family and garden party highlighted by five gourmet culinary pavilions, award-winning wine vendors, and the Fireside Chat Series, which provides an opportunity to hear from motorsports legends and industry luminaries discussing the future of motorsports and the hobby of car collecting. Entrance also includes an invitation to attend the Bonhams Quail Lodge Auction, the longest-running auction held during Monterey Car Week.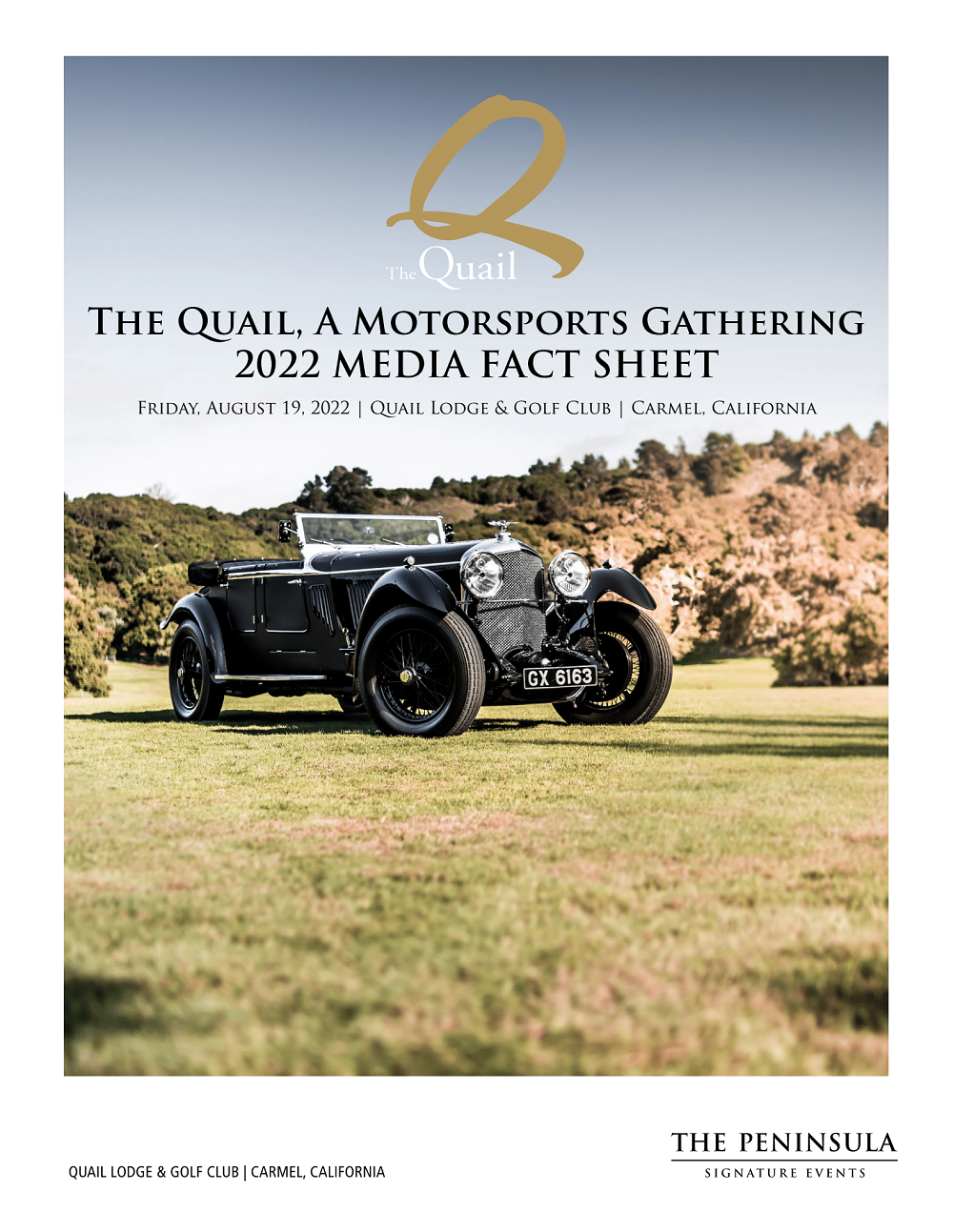 If you are interested in more news click here.
---