At F Zeen you will find true peace and relaxation as well as amenities that allow you to delve into a healthy and luxurious lifestyle. Showcasing culture and the relaxed island lifestyle, the retreat will give you a truly memorable experience. From the moment you arrive you will feel as though you have entered an oasis within Lourdas village in Kefalonia.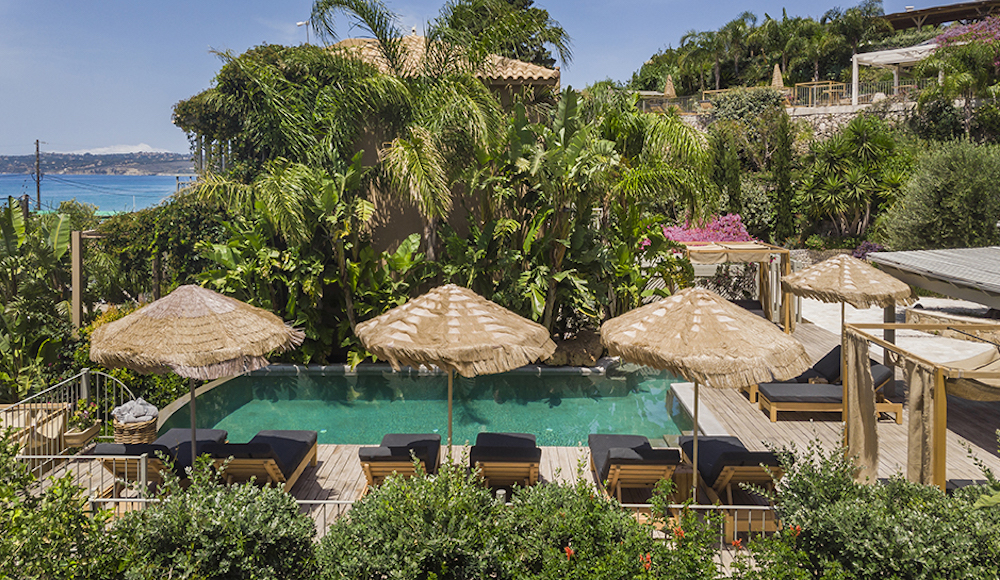 F Zeen is ancient Greek meaning the "good life" in terms of balance and health. As Hippocrates said 'everything in excess is opposed to nature'. This is something strongly believed in at F Zeen and promote through the services and facilities that they offer. F Zeen has been created to allow the guests to come back in touch with that "good life", to recharge, reconnect and find something more sustainable.
Relax in harmony with both nature and luxury. Close attention to detail has been paid throughout the retreat ensuring that F Been create an exquisite and unforgettable experience, not just another holiday. Make the most of the facilities and services, whether that be relaxing by the pool, simply walking along the beach or participating in the daily yoga, fitness and meditation classes. Let the sound of the waves lull you to sleep at night after having gazed up at the stars.
The retreat, engulfed by nature has unique accommodation, with a simplistic and natural approach to the design through incredible attention to detail. You will always find plenty of space to lounge around as the retreat is only accessible to residents. Boasting 3 beautiful swimming pools, two holistic spas, an outdoor gym and yoga decks, 2 bars, 2 restaurants as well as boutique shop.
Click here for further information
more information: fzeenretreat.com
---