Set atop a Family Mart in Harajuku, the heart of Tokyo's street culture and art scene, Burnside is a chef-driven casual café and eatery by day and a restaurant, bar and lounge by night. Snøhetta has designed this intimate space with input from the Bronx-based food, design and art collective Ghetto Gastro.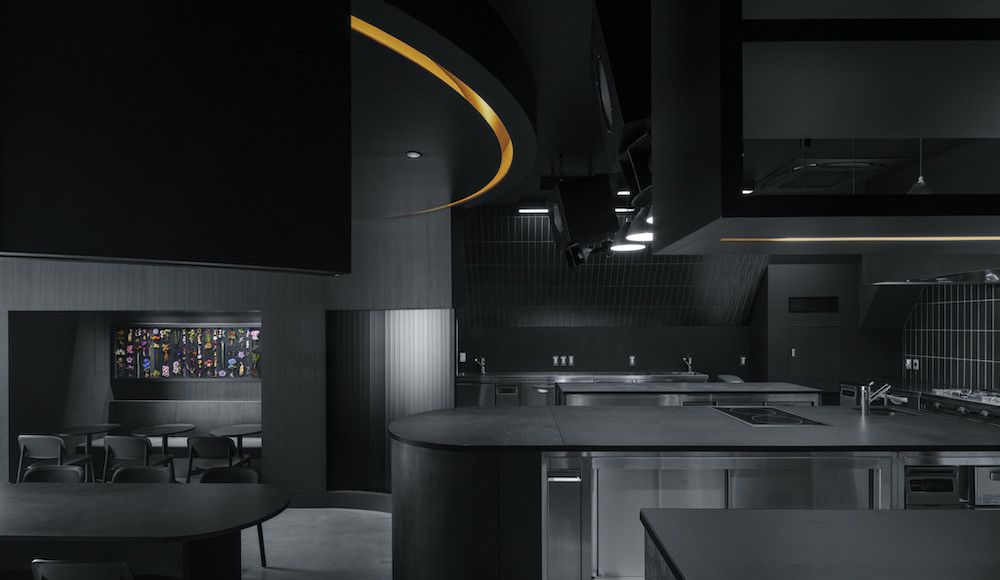 Using food to empower communities, Ghetto Gastro celebrates the Bronx as an inspiration and catalyst of global culture. Burnside builds upon this creative energy where the Bronx and Tokyo meet. Since their founding in 2012, Ghetto Gastro's work to explore global food traditions has led to immersive culinary experiences produced with the approach of art installations.
New York-style Bodegas, or conbini as they're called in Japan, are a shared cultural experience of both Tokyo and the Bronx – the ease of takeaway and their ubiquity as neighborhood mainstays have cemented their place in the urban fabric of the two cities. The transition between day and night, café and restaurant/lounge, is a driving theme for the interior design.
Click here for further information
Report by snohetta.com
---