Copley Motorcars was established by Stu Carpenter in 1995. Working for other luxury and sportscar dealers in Boston since 1986, Stu has gained a longterm-experience in offering exceptional products at a fair price making the acquisition of a classic and luxury car as easy and as enjoyable as possible.
The team at Copley Motorcars has a particular affinity for vintage Mercedes Benz, Ferrari and Land Rover Defender but also other blue chips such as 289 Cobra, BMW Z8 and Porsche 959. Since the market for these cars is a worldwide one, Copley Motorcars ships worldwide and can easily assist with the logistical arrangements.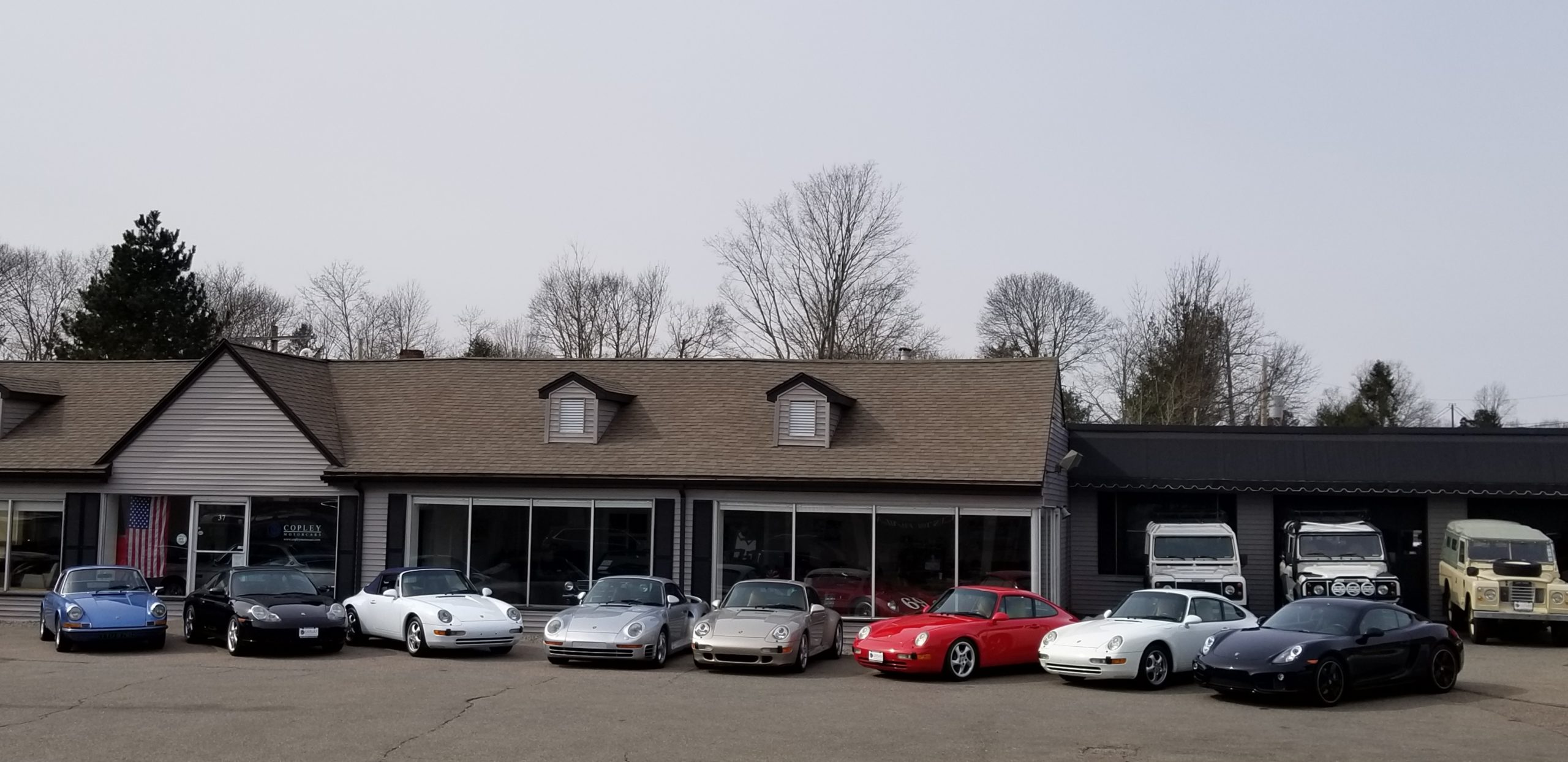 December 2019 marked Copley's 24th year of buying and selling sports and classics. Their showroom is located in the center of Needham, about 15 miles west of the City of Boston. Copley has an interesting, some would say eclectic, mix of classic cars always on offer and find something to love about each and every one. And because Copley Motorcars is a smallish "boutique" type dealer, their classic cars don't necessarily run out the door. A new arrival could be there for a day, a week or even six months. That said, all of their classics are different one to the next and are being looked at throughout the USA and the world. If you see a car you like and want to buy it, please contact copleycars@gmail.com. If you see a car and want to think about it, terrific too. But please, please, please assume that someone else is looking at the very same classic you are interested in so, if it gets sold, they do their very best to find another for you.
---
Meet Stu
"I'm Stu Carpenter and I established Copley Motorcars in 1995. I had been working for other luxury and sportscar dealers in Boston since 1986 and had become disenchanted with how these dealerships were being operated. The sales games were the rule of the day… back and forth to the manager to get a deal done, grind out the last penny from the customer, pressure-pressure-pressure and no goodwill after delivery. In short, every situation was a negotiation with the dealer. I couldn't and wouldn't do business in that manner.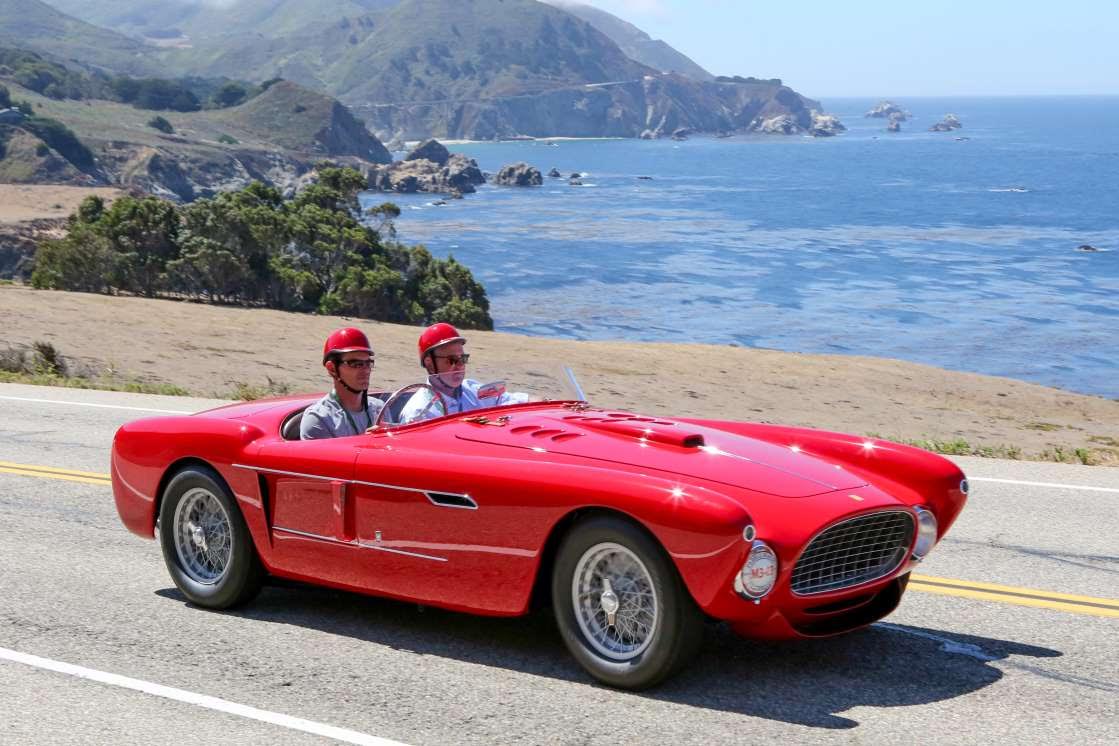 As the owner and operator of Copley Motorcars, my approach to what is usually a difficult process for both dealer and customer is simple: offer an exceptional product, price it correctly, and make the transaction as easy and enjoyable as possible. As I quite often say, "It's not hard to be nice to the customer." Since you are dealing with a small company whose principal – me – is involved day-to-day, if a deal can get done, it will get done… in just a few minutes time, in a peaceful and relaxed environment. As the owner, I am the sales department, the leasing department and, the complaint department. Because I wear all the hats, you are assured that things will get done to your satisfaction. In short, these are cool cars that no one needs so, let's have some fun too!"
Meet Adam
"I'm Adam Check and I have an unwavering passion for Land Rovers. This began during my childhood with a succession of Range Rovers and Discoverys in our family and grew as I was exposed to the different Series and Defender models via the regional Land Rover enthusiasts' club during the late 90's. My peers had posters of athletes on their bedroom walls; mine were adorned with NAS Defender 90s .
This passion developed into a career and I've enjoyed multiple positions with Land Rover dealerships, including as a professional mechanic and leading salesperson. Most recently, I've been with a series of successful software companies in the Boston area but have made a return to my roots, doing what I love.
My own Land Rover stable includes a '72 Series III and '94 Discovery 5-speed, both of which are daily-driven to Copley Motorcars from my home in rural Bolton that I share with my wife Rebecca, our daughter Morgan, and two dogs. You can find us at various Land Rover events and rallies across the northeast."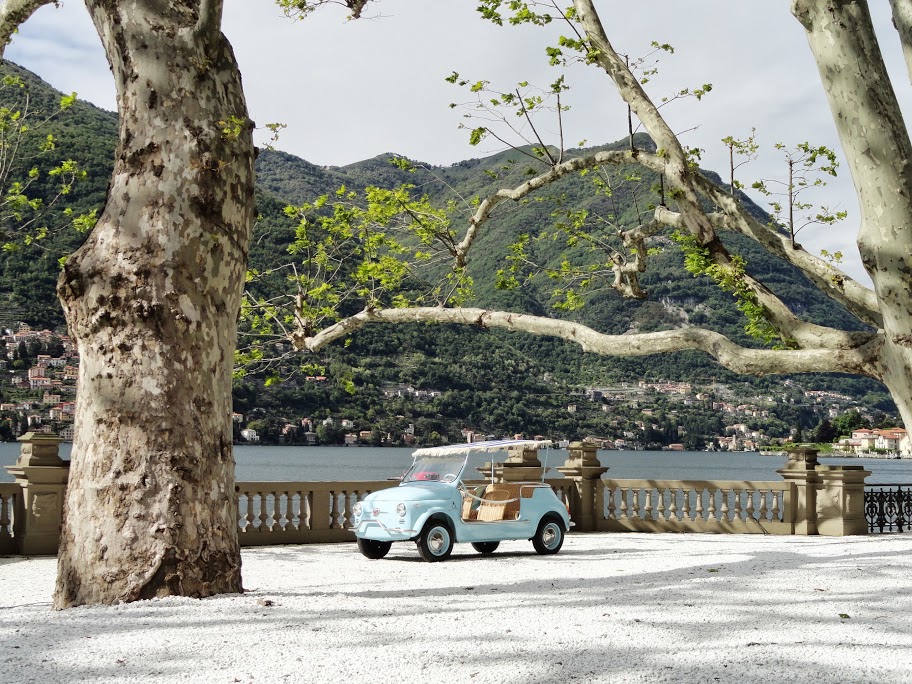 ---
Copley West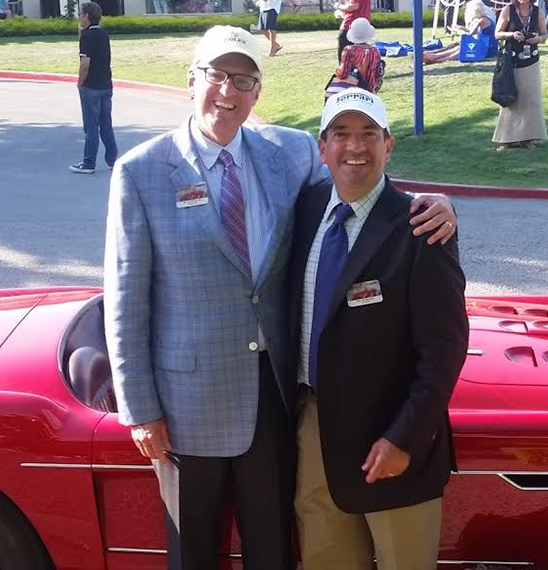 Classic, Vintage, & Sports Collector Car Dealership located in Newport Beach, CA
CopleyWest was born in 2019 when co-owners Stu and Pat had a great dinner with their wives. Friends for over 25 years, we share the same ethos in business and in life and strive for perfection and simplicity. We aim to have fun and make sure our customers have fun in the process. Repeat business is the foundation of our business.
Pat has been in the automobile business for over 35 years (most recently, two decades with Ferrari) and has far-ranging tastes in all things wheeled, from Buicks, Ferraris, Rovers, Bugattis, Fire-trucks, Mokes, Citroens, hotrods, muscle cars, anything pre-war and more, staying focused remains a challenge. We will build on what Stu has created with Copley Motorcars over the past 25 years in Boston and make sure the customer remains our #1 priority.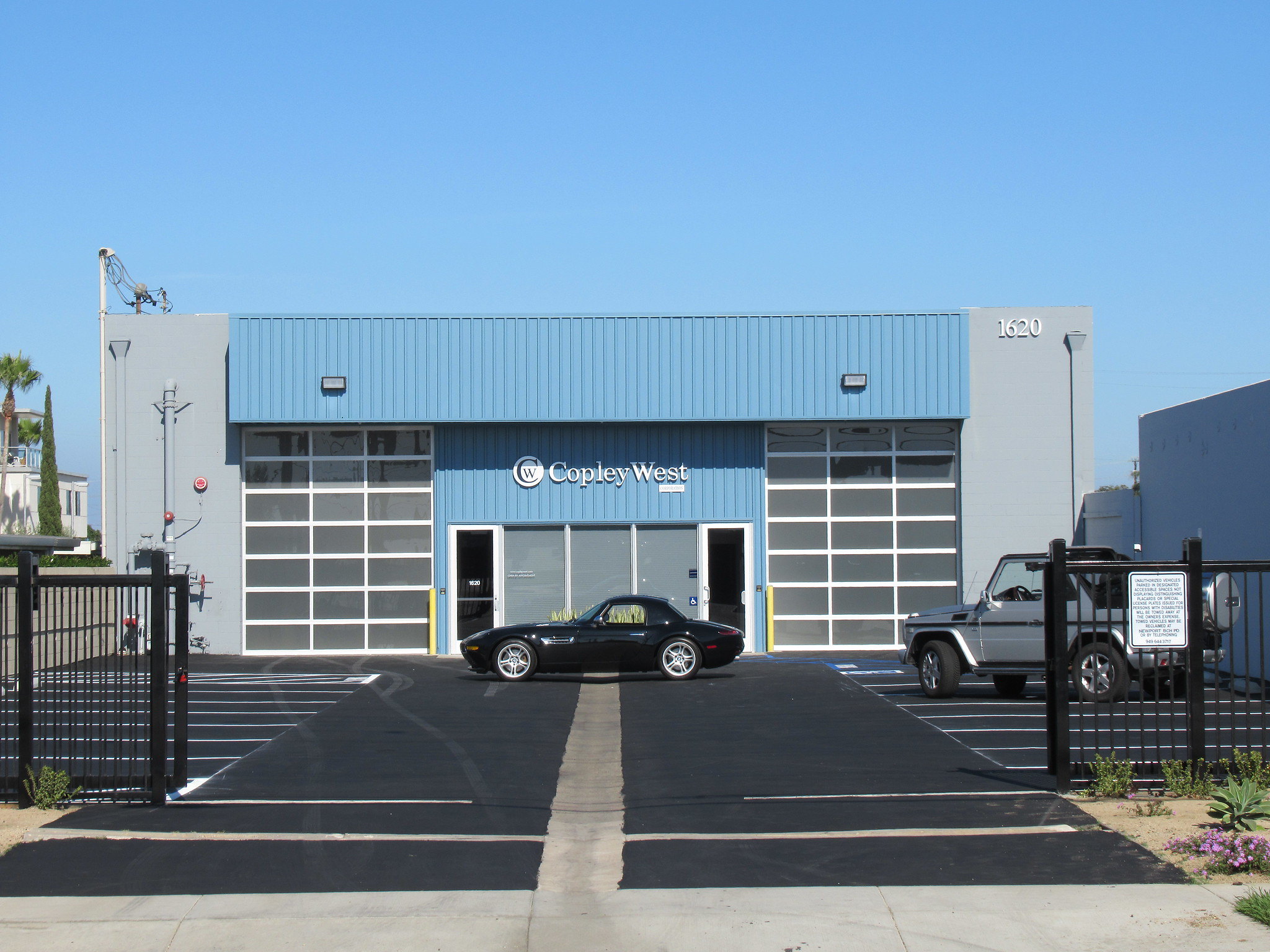 ---
Highlights
Find out more about Copley's showroom
---
1963 Lancia Flaminia Series II Zagato 3C Sport
Serial Number 824133730, Engine Number 13949, Grigio Newmarket with finta pelle rossa, 2.5 litre V6 engine with 3 Weber carburetors, 4 speed gearbox, elegant Carrozzeria Zagato "double bubble" alloy coachwork, disc brakes at all 4 corners, well cared for older European restoration in original colors, and while the 1990s European restoration and history are largely unknown, our Flaminia has all original sheet metal and retains its matching numbers original engine and was built on February 20th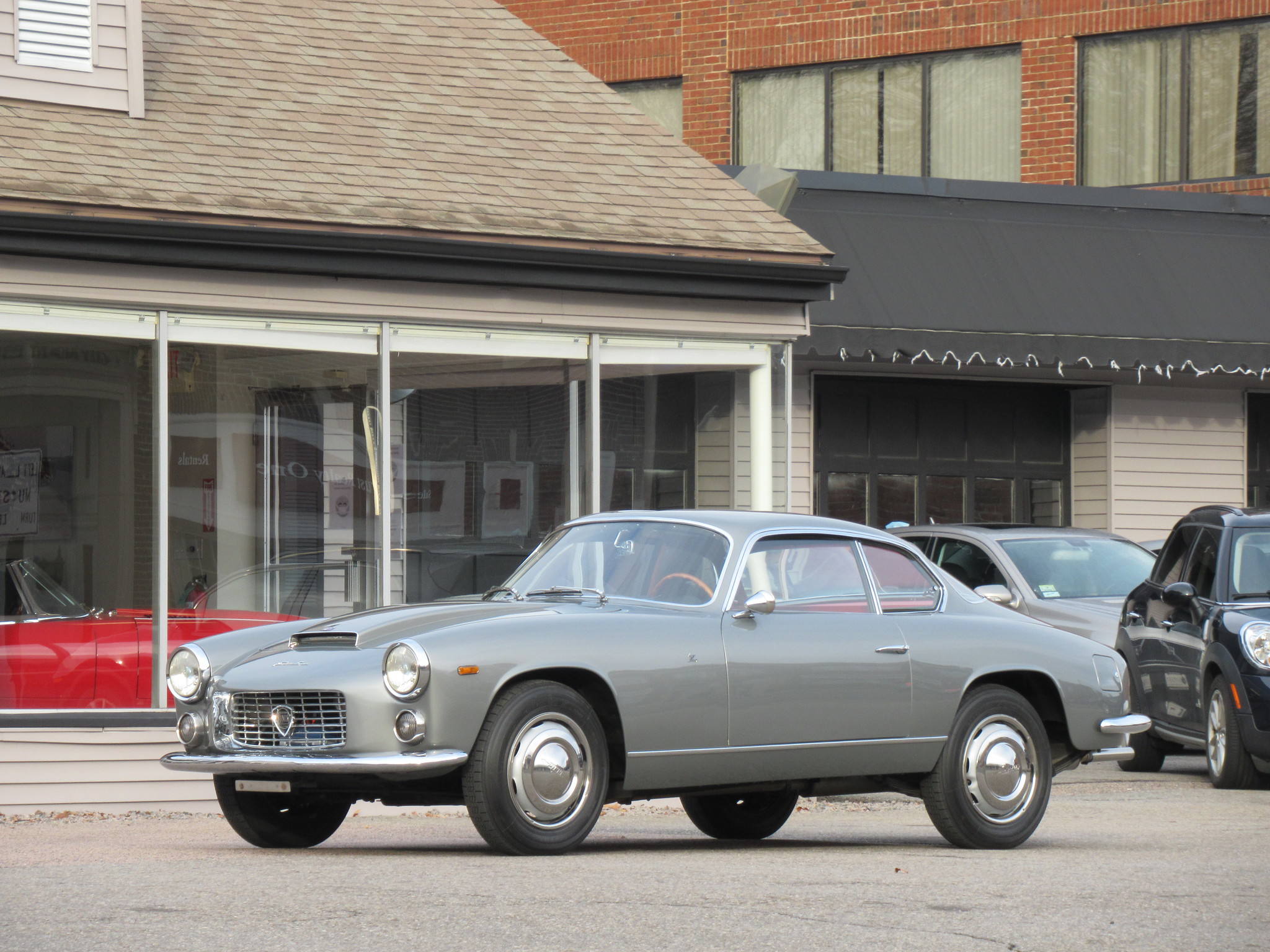 1963 as documented by the Lancia Classiche Certificato on file, a thorough inspection of the Flaminia has just been completed at Ken and Darin McCay's Boston Sportscar with a glowing report of all systems being fully sorted and impressive engine compression throughout all 6 cylinders, with just 599 alloy Zagato Sport and SuperSports in total, our Zagato Flaminia one of the 174 examples built to Series II Sport 3C specification. Find out more 
---
1995 Ferrari F50 USA example 2,120 miles
1995 Ferrari F50, Serial Number ZFFTG46A8S0104790, 300 Rosso Corsa with red/black, race derived 4.7 litre normally aspirated V12 engine, 6 speed manual gearbox, all composite tub and Pininfarina designed coachwork, delivered new via Ferrari of Houston July 15, 1996 to noted collector, Alfredo Brener, re-sold in 1999 to the 2nd and current owner who has had the F50 on display these past 21 years in Southern California, fresh annual servicing and PPI just completed at Ferrari of Newport Beach, completely original paint with carbon fibre weave visible throughout, currently fitted with Tubi exhaust – original exhaust present, sundry items include: original owner's manuals, original maintenance booklet, original 3 piece Schedoni luggage set with yellow storage bags, large Schedoni tool box, small Schedoni tool box, tire inflator canister and pouch, emergency light and knock-off lug with holder.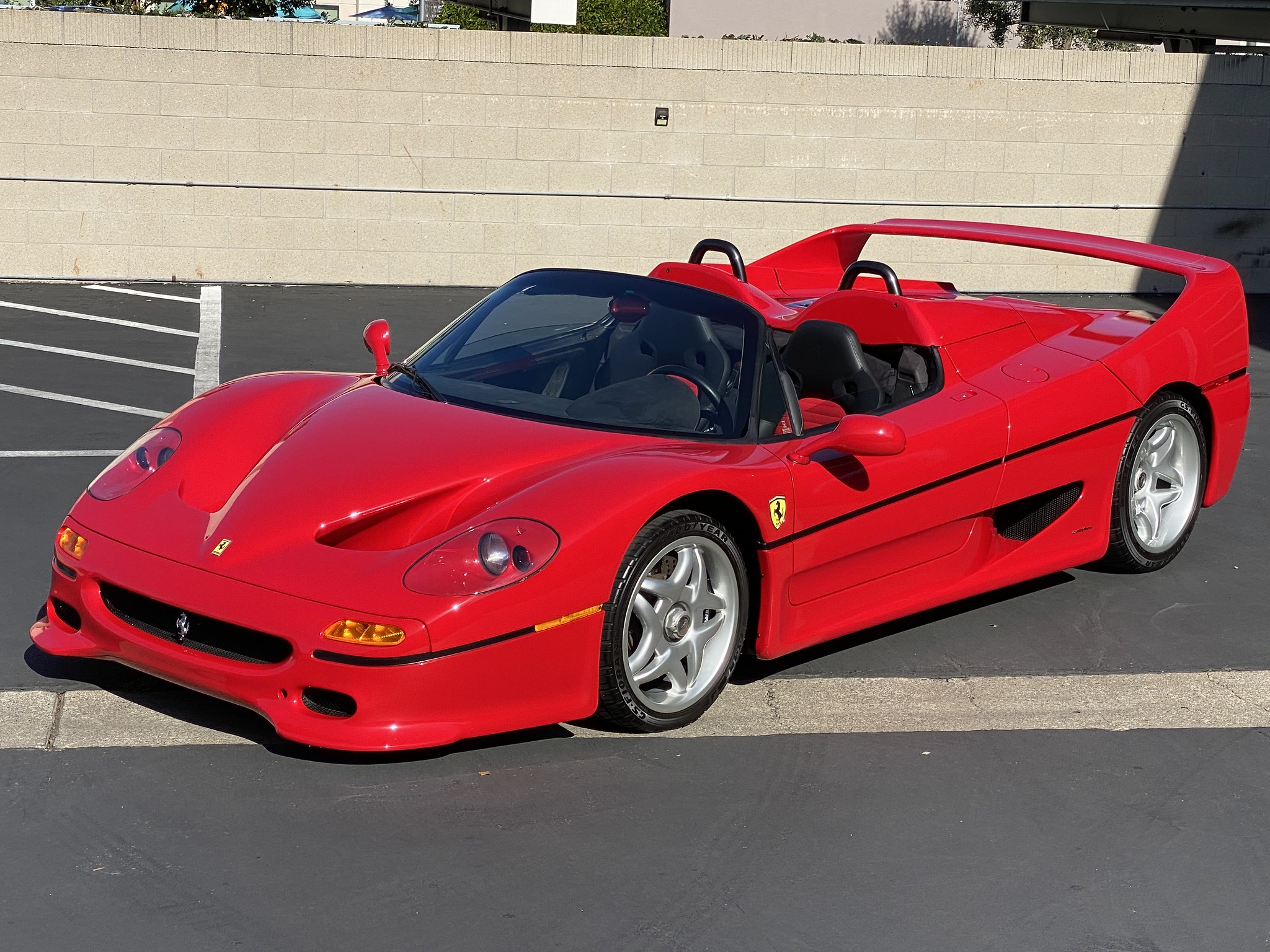 World's Best F50? With its' remarkable 2,120 miles from new, all original paint and one of just 55 USA examples, F50 104790 certainly one of the very best. Find out more
---
1963 Ferrari 400 Superamerica LWB Aerodinamico
1963 Ferrari 400 Superamerica LWB Aerodinamico coupe, S/N 5029 SA, Engine No. 5029 SA, stunning Pininfarina coachwork with covered headlights and one of just 18 Long Wheel Base 400SA Aerodinamico coupes built, sold new in Florence and then to the the States in 1970 for a brief period and back to the EU in the 1990s where the 400SA was restored in the early 2000s by the top names in Italy – Carrozzeria Zanasi and Tappezzeria Luppi, now back in the States these past dozen or so years in notable collections, documented by historian Marcel Massini, all matching numbers and Ferrari Factory Red Book Classiche Certified.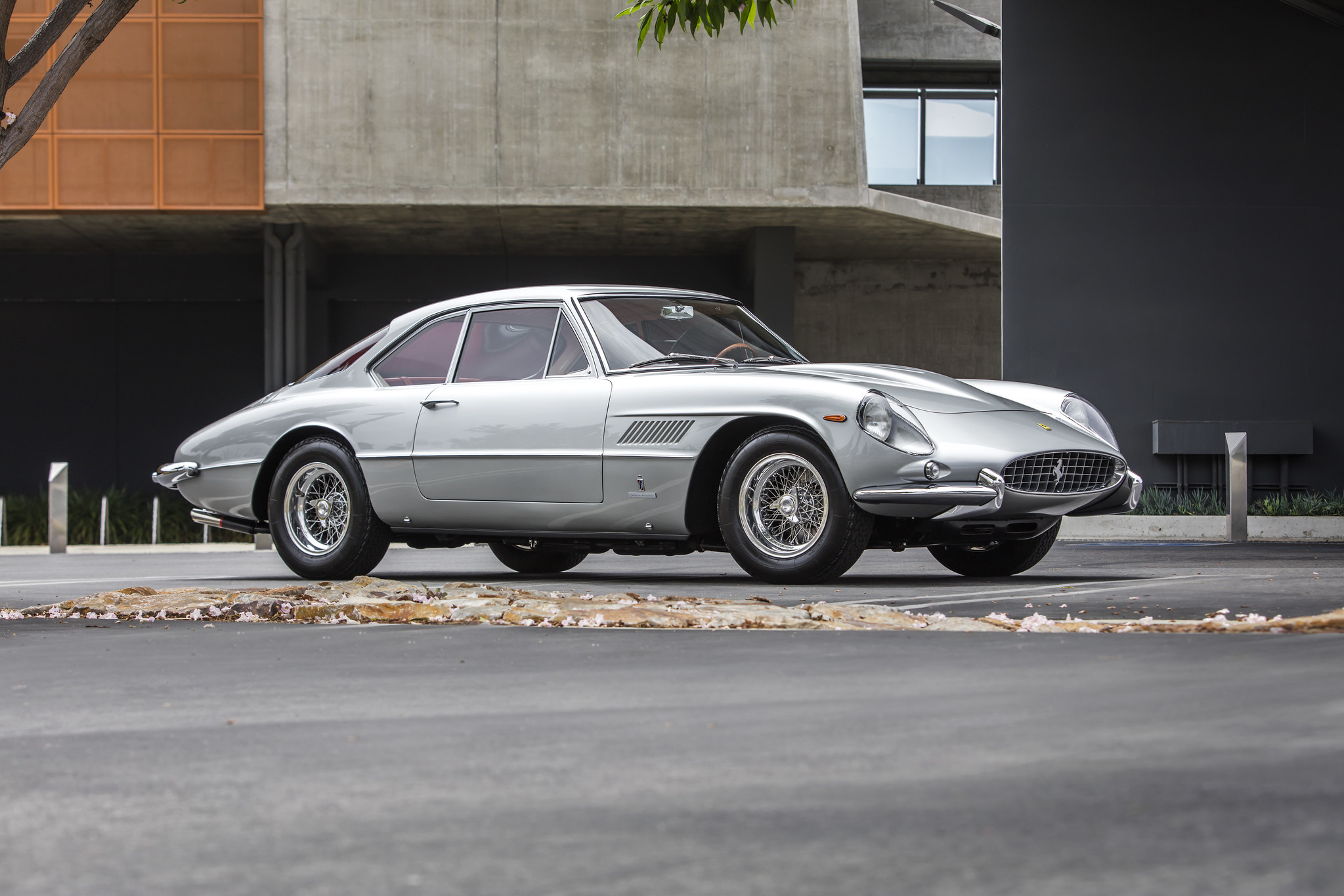 This superb 400SA with its dramatic Pininfarina Aerdinamico coachwork is on offer now in our CopleyWest showroom in Newport Beach, California. Find out more
---
1955 Mercedes Benz 300SL Gullwing coupe
Copley have handled many 300SL Gullwing coupes throughout the years and always have several in the Rolodex available. Please feel free to call or email with your specific Gullwing needs. Find out more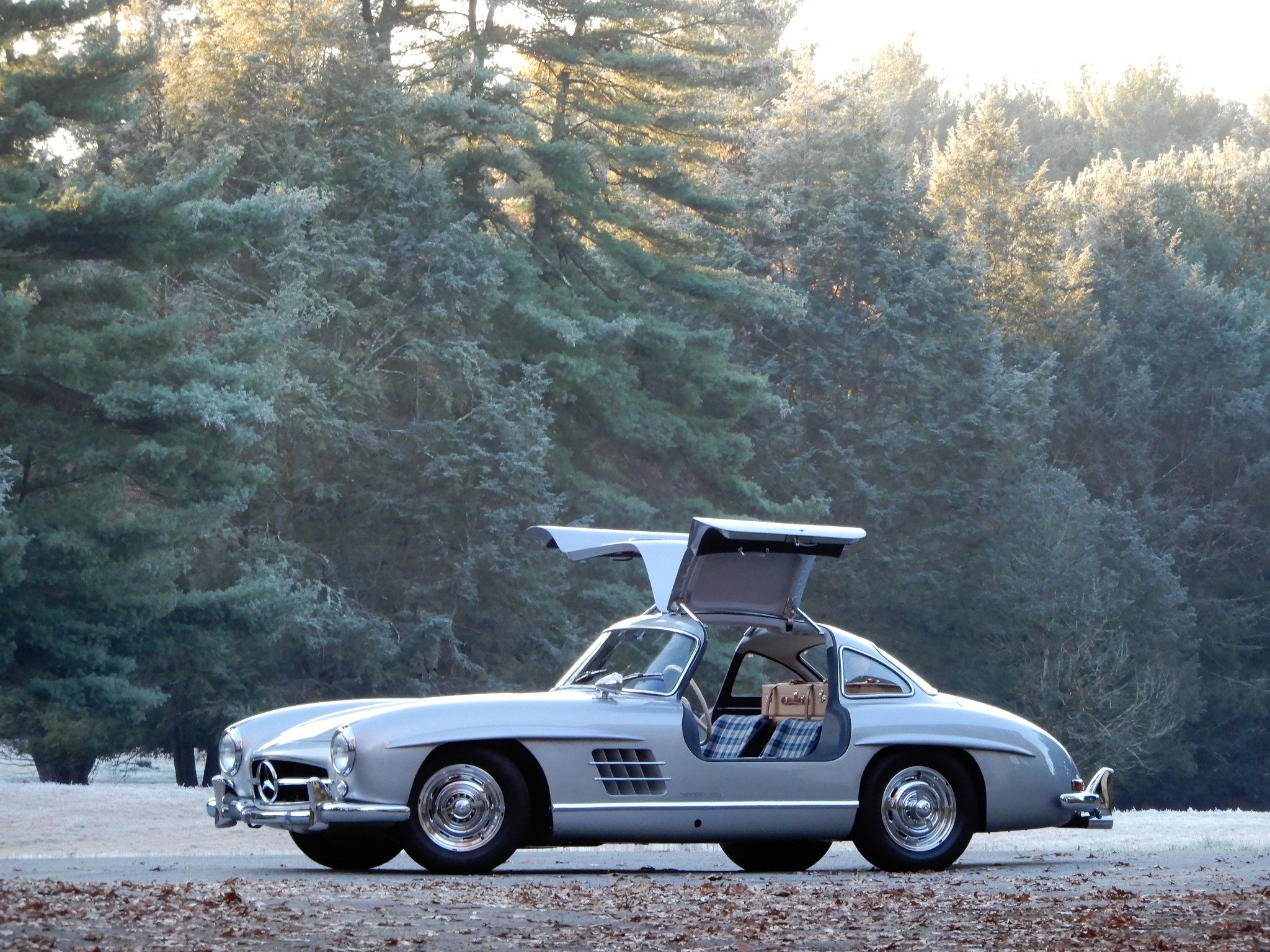 ---
1995 Land Rover NAS Defender 90 convertible
1995 Land Rover NAS Defender 90 convertible, S/N SALDV2285SA972099, Coniston Green with grey waterproof seat upholstery, full safari cage, full updated RoversNorth soft top with zip out windows, full time 4 wheel drive with high-low range, 5 speed manual transmission, air conditioning, 2 passenger rear bench seat with 3 point seat belts, front wing diamond plating, TuffyBox center cubby, updated hi-fi sound system, delivered new via Land Rover of Seattle, original owner's manuals and spare keys, original window sticker, enthusiast detailed top-to-bottom and exceptional condition throughout, one of just 1,190 1995 D90 convertibles imported by Land Rover North America. Find out more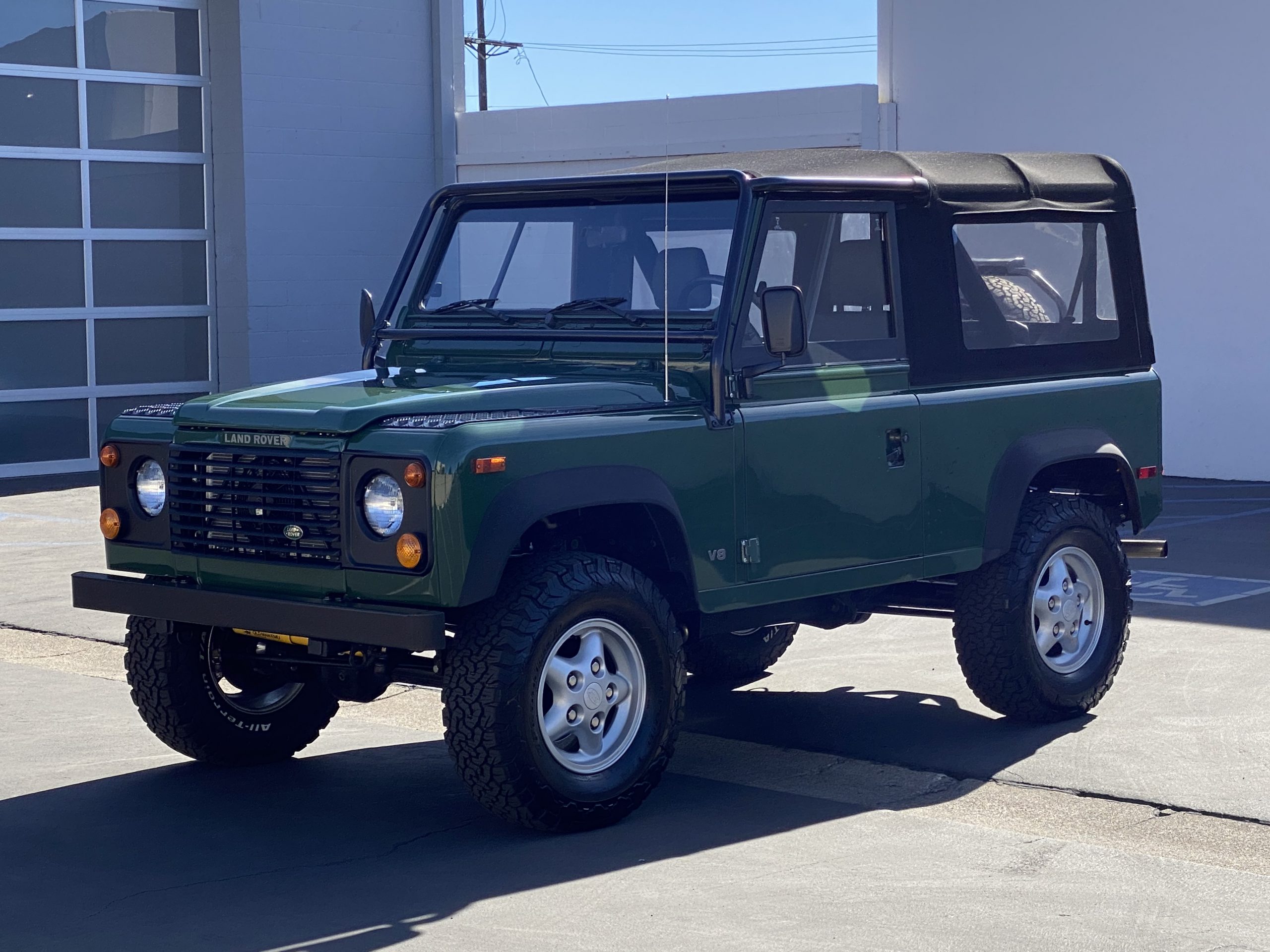 ---
1969 Lola T165/70 Can-Am race car
1969 Lola T165/70 Can-Am, built by Charlie and Don Bartz's Can-Am Constructors, starting with an original Lola T165 Can-Am Constructors re-bodied the 165 with this fabulous coachwork in fiberglass, powered by a massive 7.5 litre Chevy big-block V8 with 4 Weber carbs and putting out 560hp, all mated to a 5 speed gearbox, ventilated disc brakes at all 4 corners, Lola mag wheels with 3-eared knock-off hubs, outfitted with air conditioning, cover feature in April 1984 Road&Track magazine, fully sorted and coming to us out of a gentleman enthusiast's diverse race car collection.  those too tall or too wide need only apply for use as an art piece as the fabulous lines realized by the Can-Am low profile and a quite snug racing cockpit. Find out more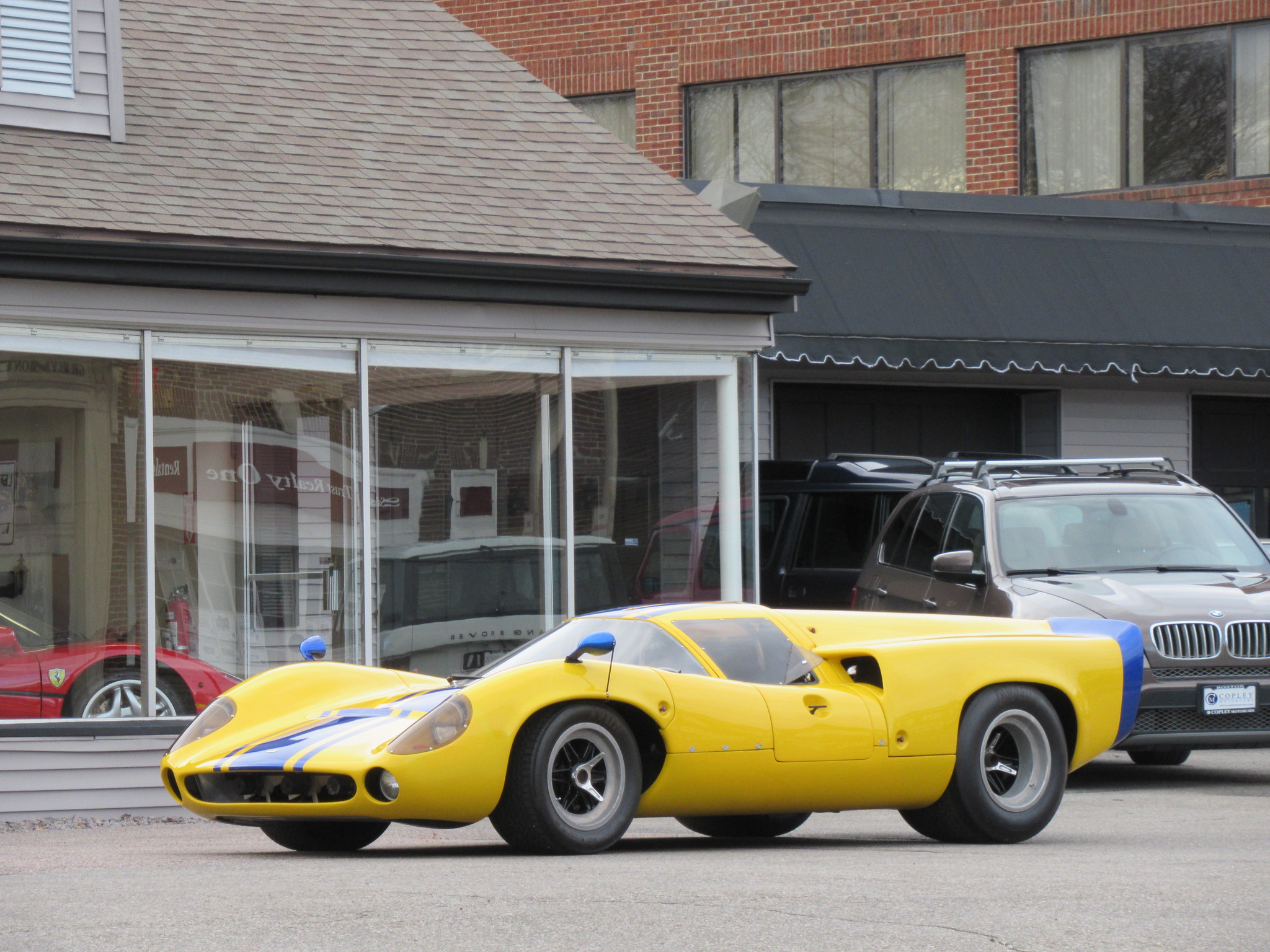 Report by copleymotorcars.com
---