The Nine Best TVR Road Cars
Goodwood has written about the best road cars from Aston Martin, Rolls-Royce, Lotus and Morgan, but now it's time for something a little different, a little more mad. Now they are talking about the best TVRs.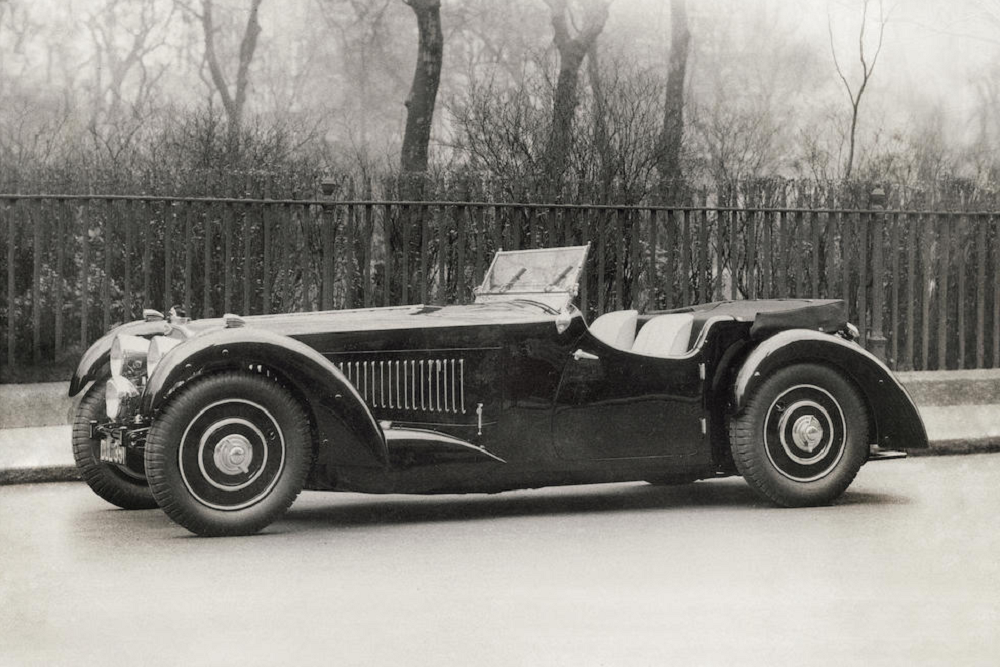 TVR is one of those unlucky British car brands that didn't quite make it. You can trace its roots back to 1946, an engineering business set up out of a small warehouse in Blackpool by a young Trevor Wilkinson. The name changed in 1947 to TVR engineering (remove a few letters from 'Trevor' and you'll see where the name came from), and over the following 60 years the business produced some of the most exciting, fastest and loudest cars on the road. The cars weren't always perfect – far from it, in many cases – and the company saw a number of owners before production stopped in 2006. But still, as you'll see, TVR had a seriously good run…
---
TVR Grantura – 1958
The earliest TVRs are funny little creations. The very first car with a TVR badge, for example, the TVR 1 from 1949 which sadly no longer exists, was a split-screen, roofless two-seater with Morris 8 mechanicals, a Ford 100E engine and a handmade metal body. The TVR 2 from later the same year, meanwhile, was another roofless two-seater that was used as a racer and had the rev counter from a Spitfire. Not the car, the World War II fighter plane.
Those early automobiles form an important piece of TVR's history, but where the company really became TVR, and where Goodwood shall start out list, is with the TVR Grantura.
The TVR Grantura put TVR on the map. It had a tubular spaceframe chassis, Volkswagen suspension, Austin-Healey brakes and a fibreglass body, and was available with a number of different engines, some from Ford, some from BMC. Only 100 were built, but they were small, simple and fun, so all of a sudden there were a lot of people knocking on TVR's workshop doors. The more powerful Mk.II followed in 1961 with a range of more powerful engines and better steering, with further variations thereafter.
Although the 1960s proved a difficult decade, the company bought out by Martin Lilley and his father Arthur, the Grantura formed the basis of refreshed model line-up, including the first Griffith and the first Tuscan.
---
TVR Taimar Turbo – 1976
Turbocharged cars nowadays are largely incredibly civilised, but wind the clocks back to the 1970s and turbocharging was in its infancy. Boost would come on suddenly, and it wouldn't always go away again if you pulled your foot away from the throttle. With primitive technology like that, then, the last place you'd want to find a turbo would be in a TVR? Well believe it or not one of the earliest turbocharged sportscars in the world and the first turbocharged car in the UK was a TVR, the Taimar Turbo.
The Taimar was part of the M Series TVR family, which started with the 1600M in 1972. With a 1.6-litre four-cylinder Ford engine with 87PS (64kW) and 122Nm (90lb ft) it wasn't exactly a handful. The Taimar Turbo four years later, however, with a turbocharger system developed for TVR by a company called Broadspeed, had a 3.0-litre Ford V6 with 233PS (171kW) and 373Nm (273lb ft). Now imagine trying to drive one of those in the wet, with the fairly primitive tyre and brake technology of the time?
Only 30 cars were built, making the Taimar Turbo not just cool but exceptionally rare.
---
TVR 420 SEAC – 1986
Are you looking for some wedge? Because there are few greater wedges than the TVR 420SEAC.
The 420SEAC story starts with chemical engineer and businessman Peter Wheeler, who bought TVR in 1981. Wheeler wanted to build a car body that was lighter than the company's traditional fibreglass structures as well as stronger, and so he looked to new materials. The 420SEAC was the result, SEAC standing for Special Edition Aramid Composite, essentially Kevlar. The car also served as something of a homologation special, as TVR had a single 420SEAC out racing in the 1275GT Centre/Howley Racing Sports Saloon Championship organised by the BARC.
The 420SEAC (it became known as the 'sausage, egg and chips, because Blackpool) was 7-inches shorter and 2-inches wider than the 390 on which it was based, around 91kg lighter, and instead of a 3.9-litre Rover V8 it was fitted with a 4.2-litre V8. All of that came at a cost, around £43,000 in the late 1980s, nearly double that of the related TVR 350.
It doesn't just make the list because it was made of exotic materials, or because it had a big engine and dubbed the 'sausage, egg and chips'. It earns its place because the race car was so fast that it often beat the cars in loftier classes, and because the racers was banned, as TVR failed to build the required number of road cars.
---
TVR Griffith – 1991
The second TVR to carry this nameplate, the new Griffith was launched to the world at the 1990 Birmingham Motor Show, and proved such a showstopper that a new order was taken every eight minutes for the duration of the show.
You can guess the recipe by now: big engine (with a TVR-developed 4.0-litre Rover V8), fibreglass body (the Griffith weighed just 1,060kg), rear-wheel-drive. The engine grew to 4.3-litres in 1992 followed by a 4.5-litre and a 5.0-litre, but our pick of the bunch, with thanks to former TVR PR man Ben Samuelson, is the 4.3-litre 'Big Valve'. Only 12 left the factory (a further 13 were retrofitted by TVR dealers) making them incredibly rare, and the performance on offer was close to that of the later 5.0-litre but with a tad less weight and slightly better balance.
---
TVR Chimaera – 1993
In many ways the Chimaera name, derived from the Greek name 'Chimera', epitomises so many TVRs. Chimera was said to be a fire-breathing monster of Greek mythology, a hybrid of creatures with, most notably, a lion's head, a goat's body and a snakes tail.
The TVR Chimaera was something of a hybrid, too, with the chassis and 4.0- or 4.3-litre engine of the Griffith, Bilstein dampers and the gearbox from the Rover SD1, although this changed later to a nicer and more reliable Borg-Warner T5 unit.
Why does it make the list if it was, in some respects, so similar to the Griffith? Because it was the final TVR to be sold with that brilliantly old-school Rover V8. From here on in it was a TVR-designed V8 and, latterly, the Al Melling and TVR straight-six.
---
TVR Tuscan – 1999
The Tuscan name made a return in 1999, some 30 years after it was first used. The "modern" Tuscan, however, packed a much stronger punch… At launch it had a 3.6-litre TVR straight-six with 355PS (261kW) and 393Nm (290lb ft), but seemingly TVR owners weren't content with a 1,100kg car with all that power and torque and no ABS and traction control. Soon enough there was a 365PS (268kW) 4.0-litre, then a 385PS (283kW) 4.0-litre 'Red Rose', TVR speak for 'there is never too much power'. It didn't stop there, as a 390PS (287kW) Tuscan S emerged preceding a Mk2. Tuscan S with 400PS (294kW).
The Tuscan was a big, powerful brute and as production continued all the way to 2006 it was one of the final TVRs to be built. The car you see pictured is the very last Tuscan off the line, a non-S Tuscan convertible, owned by the aforementioned former TVR PR man Ben. A quirk of this particular car, Ben very kindly explained, is that the stereo system should have come from Alpine but, as TVR had stopped paying its bills and therefore was no longer receiving head units, a suitably inexpensive replacement was found in a local Blackpool shop and installed instead…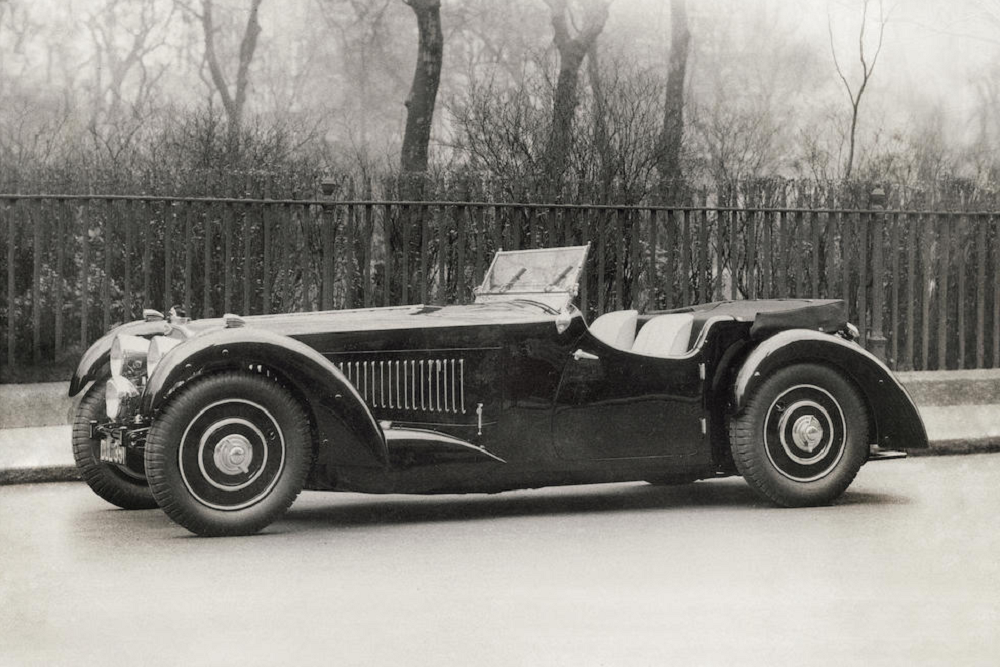 ---
TVR Tamora – 2002
Launched at the glamorous British Motor Show in 2000, the Tamora, TVR claimed, was "less extreme, more accessible, more conservative". Based on the Tuscan and due to act as replacement for the Griffith and Chimaera, the Tamora has the same engine (here in 3.6-litre guise), chassis and suspension, but with a price not too dissimilar many continued to plump for the more familiar machine. That, in turn, meant that far fewer were built and sold, which proved to be a missed opportunity for some as the Tamora quickly garnered a reputation as an absolute stonker; it had poise and grip, not to mention noise and power, balanced perfectly with whiffs of older, more maniacal TVRs.
Overlooked now as it was then, that is why the Tamora makes the list – it was an underdog, and we all rather like that.
---
TVR T350T – 2002
A T350, either the coupe T350C or the targa-topped T350T, was always going to feature on this list. It's the targa that makes the cut, however, primarily, and somewhat selfishly, because it is the only TVR with which I have some first-hand experience, having been driven through a tunnel in one, roof off, as a 16-year-old car nerd. The noise was biblical, and ever since I have held a huge soft spot for this small, raucous monster.
The T350 was based on the Tamora, with the same 350PS (257kW) 3.6-litre straight-six under the bonnet. It had a slightly shorter wheelbase, however, with a slightly longer and wider body. Because it was a hatchback, too, it was more aerodynamically efficient and had a little extra luggage space. The interior was just as bonkers as ever, with machined aluminium everywhere, a very unforgiving-looking three-spoke steering wheel, and switchgear that was all but unfathomable to the uninitiated.
The T350T came a little later than the T350C, with two composite roof panels that could be unclipped and lifted out quite simply before being stowed behind the seats. While TVR produced just under 400 of the former there were only ever 70 of the latter, making the T a much rarer find.
---
TVR Sagaris – 2005
Finally we arrive at the Sagaris. Debuted in 2003 it was the first car to be launched by the now Russian-owned TVR, having been bought by a 24-year-old millionaire called Nikolay Smolensky.
On face value it looked like same old TVR – utterly bonkers looks, a shouty exhaust – but many hailed it as being the most dynamic TVR ever made. It was powered by a 4.0-litre straight-six, front-mid-mounted for better weight distribution, with 412PS (303kW) from 7,000-7,500rpm and 473Nm (349lb ft) of torque at 5,000rpm. It had double wishbone suspension all the way around, the stiffest coil springs of any TVR, and dampers tuned by Bilstein. On top of all of that it had big brakes (mercifully), tipped the scales at 1,075kg, and had a gearbox tuned to hit 60mph in first (in 3.8 seconds) and 100mph in second. It was relatively sophisticated, then, although being a TVR it still came without ABS, traction control or airbags.
Production ran from 2005 to 2006, during which time around 200 were built, and today there are just 98 left on UK roads. And then that was that, TVR was no more, the Sagaris the final model to roll from the factory doors.
Although the brand is under new ownership, let´s hope that if TVR does make a comeback, it'll be just as bonkers as before.
---
Report by goodwood.com
---