Beautiful and rare Delahaye Abbey in immaculate concours condition! Participant and winner in concours classic car shows! Full ownership known!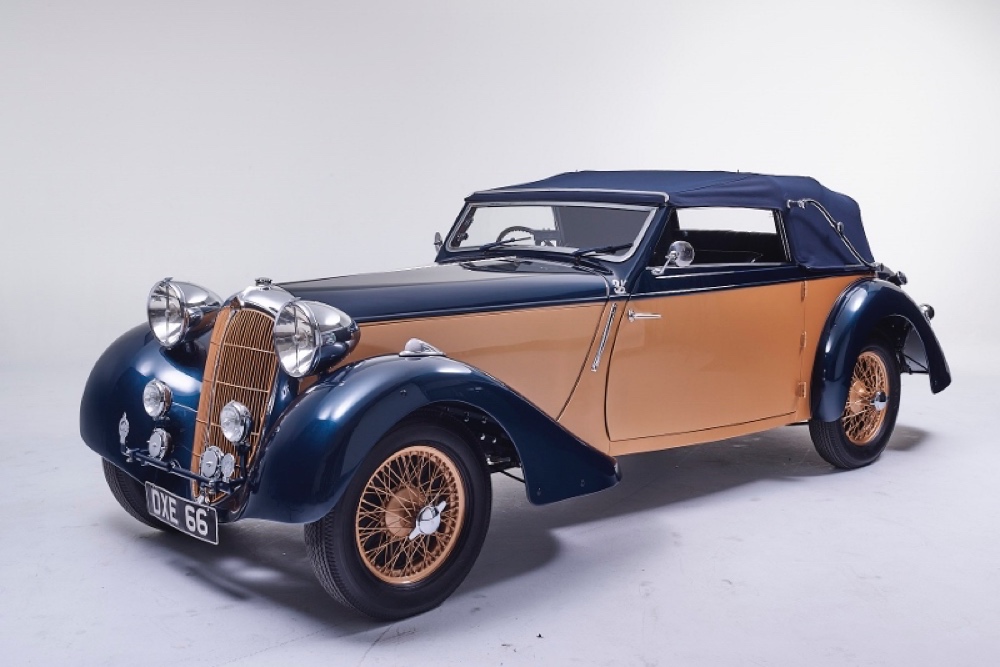 Delahaye Type 135 Drophead Coupé by Abbey Coachwork, Original Registration number: DXE 66, Chassis number: 47456
First built in 1934, the Type 135 is one of the most renowned and sought after automobiles made by Delahaye. It knew many types of body styles, the glamorous sporting tourer was a sought after luxury vehicle that remains very popular with classic car collectors today. This unique masterpiece 1937 Delahaye 135 Drophead Coupé by Abbey Coachworks Ltd. is a beautiful example of the quality of work by Delahaye and Abbey. It has a six-cylinder engine, Cotal electromagnetic 4-speed-gearbox as an expensive option and a unique haute couture bodywork and luxury finish, which makes this a very rare Delahaye. This car was the subject of a test drive for an article which appeared in the 1937 December issue of Motorsport magazine. The article was named "A fine French Sports car: a test in difficult conditions of the 3-Litre Delahaye". This example here spent most of its life in England and Ireland. Full ownership known. The car was laid up for about 20 years after death of one of the previous owners.

www.classics2drive.com
8000 Bruges, Belgium
+32 (0) 485 442 410 Sandra Hermsen Kowalski
info@classics2drive.com
Classics2Drive has presented the car at Essen car show Techno Classica in 2015 on its stand as a "barn find" when it was shortly sold after the fair to current owner who started its amazing and extensive restoration in 2015 and which was completed in September 2019, carried out to highest concours standards by a well-known French restorer. It was decided to bring the colour scheme to blue and golden colours and trimmed in beautiful blue leather. The car is registered in Belgium. This beautiful Delahaye Abbey is in immaculate concours condition and has been a participant and winner in concours classic car shows.
Click here for further information 
---
Report by classics2drive.com
---